Orthodontic Treatment Like You've Never Seen Before
The Benefits of BRIUS®
At Kraus Orthodontics, we work hard to stay up to date on the latest in orthodontic techniques and technology. The BRIUS appliance is a great alternative to both traditional wires and brackets and invisible or clear braces. 
Your BRIUS appliances are custom designed for your mouth. With BRIUS, you can enjoy: 
Half the treatment time. You can have a straight smile in about 50% of the time traditional braces might take. 
Less to worry about. You won't need to remove these appliances when you eat or when you're out on a date. 
No special cleaning tools. The construction of BRIUS allows you to floss and brush without additional dental tools and flossers. 
Virtually invisible treatment. The appliances are attached to the inside of your teeth, which means they're out of sight, and out of the minds of your peers. 
More comfort. BRIUS behind the teeth treatment use a light pressure to move your teeth into place, which means less pain for you. 
Fewer visits. Most patients won't even need to have BRIUS adjusted during treatment! You won't have to worry about scheduling appointments every month or two. 
For more information about BRIUS appliances and technology, visit the BRIUS website here.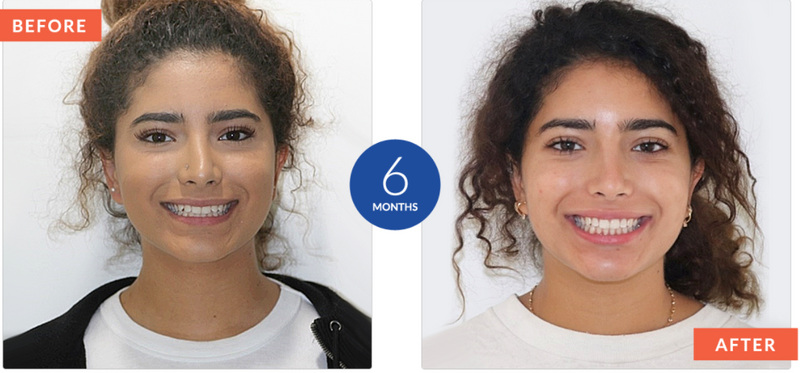 Why Kraus Orthodontics? 
We want to help our patients look their best. Our team works with you to create a plan that will give you a beautiful new smile. When you're looking for a great orthodontist who utilizes advancements in technologies like BRIUS behind the teeth treatment, Kraus Orthodontics has your back! 
We rely on constant education to maintain excellent skills in our office. We care about our patients and we can walk you through every step of the process. For more information about BRIUS, click here to watch our video. 
Are You Ready for a Straighter Smile? Call Our Office Today! 
Our BRIUS appliances can straighten your teeth in about half the time of a traditional braces treatment. For a beautifully straight smile in less time, call our office today to schedule your consultation appointment. We're excited to meet you and give you the stunning smile you deserve!