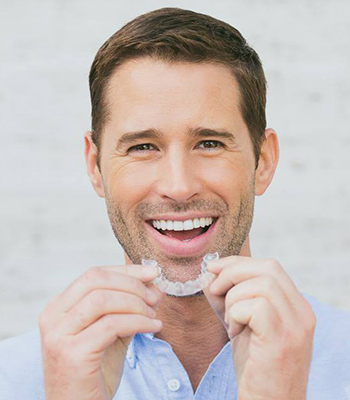 Orthodontic work isn't used to treat just children and adolescents. If you are an adult experiencing self-consciousness or even discomfort due to dental problems, it's never too late for treatment. Orthodontics for adults is growing more and more and can help you achieve the smile of your dreams.
With the increased confidence that comes with a beautiful smile, you may find more success socially and even benefit your career. A properly aligned bite makes speaking more comfortable and will address pain and pressure you may experience when chewing food. Additionally, straight teeth are often healthier teeth; their surfaces are easier to clean and therefore less likely to build up plaque and develop cavities.
Allen orthodontist Dr. Kraus and his team can address the whole span of orthodontic concerns you might have, from braces and Invisalign to underbite and overbite correction.
The Benefits of Adult Orthodontics
Confidence | Adults who are pleased with the appearance of their smile feel more confident and positive. Loving your look can raise your self esteem and help you smile more often.
Success | Patients who love their smiles and have greater confidence are often more successful in their day to day lives. With a beautiful, attractive smile, patients are able to achieve more and may even find themselves open to more career opportunities.
Health | Straight teeth feel more comfortable in your mouth, and are less likely to cause dental health issues. With adult orthodontic treatment, your teeth will be easier to clean and therefore less likely to develop cavities. You can feel comfortable with the feel and look of your smile.
Beauty | Your smile is one of the first things people notice, and a confident straight smile is eye catching and attractive.
Comfort | With straight teeth, chewing and speaking will feel more comfortable, and you won't have to deal with unnecessary pressure or the tooth discomfort that can come from a crooked smile.
Our Adult Orthodontics Services
At Kraus Orthodontics in Allen, we offer many meaningful services for our adult patients in Allen and the surrounding areas. When you come into our office for an orthodontics procedure, you can take advantage of traditional braces or Invisalign to achieve your smile dreams.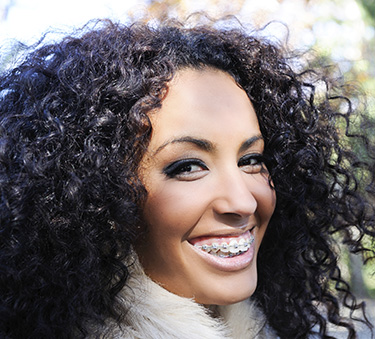 Our practice also offers other services including:
Overbite Correction | With overbite correction, we can fix any overbite issues that may be present, helping you to enjoy a more beautiful and comfortable smile. The correction treatment will be tailored specifically to meet your needs and help you achieve an optimal smile.
Underbite Correction | Our underbite correction treatment will help your tooth aesthetic and health. It's never too late to receive help for any underbite misalignment issues you might have. We will work with you individually to help meet your orthodontic goals.
Missing Incisors Treatment | If you have a congenital condition that kept your teeth from growing, or have experienced another tooth loss related issue, we can offer meaningful treatment by straightening your teeth and offering tooth replacement options.
Braces or Invisalign?
In 2015, some four million Americans are wearing braces at any given time. With their increasing popularity, adult braces are no longer an unusual sight. To achieve the desired results, you will need to wear braces continuously for an average of 24 months. Braces are still the most effective choice for complex dental problems, and require no additional upkeep from the user besides brushing and flossing.
With this technique, 3D images of your teeth are used to create a series of aligner trays to fit your needs as identified by the orthodontist. The devices are made of a clear, BPA-free plastic that is virtually unnoticeable while being worn. However, they are more expensive than traditional braces, and may not be suitable for patients with pre-existing work like dental bridges. There are also limitations in the type of tooth and direction of re-alignment that are possible with Invisalign.
Ultimately, Dr. Kraus will assess your teeth and help you decide on the option that will best fit your needs.
Orthodontic Solutions for Adults
Overbite and Overjet | When a jaw with an overbite closes, the top incisors are placed significantly forward from the bottom ones. In some cases, the bottom teeth can be completely covered. A similar problem is an "overjet," where the top teeth protrude forward, causing them to come down over the bottom teeth. Besides cosmetic concerns, these issues can damage gums, cause extra wear on the bottom teeth, and jaw pain.
Underbite | Similar to an overbite, the incisors are misaligned when the jaw closes, but with the bottom teeth in front of the top teeth. It can also cause pain and damage to teeth, and occasionally even speech problems. Sometimes an underbite can result from missing top teeth.
Replacement of Missing Incisors | Sometimes as a result of genetics or environmental factors, incisors fail to develop. Additionally, accidents or untreated gum disease can cause teeth to fall out. Besides being very noticeable, a missing tooth will eventually cause other teeth to move, which can result in many other problems.
Our office in Allen, TX is experienced and well-equipped to treat all of these conditions, as well as situations with multiple factors like anterior open bite. Whether it be for cosmetic or functional reasons, we would be happy to help you achieve the smile you've always wanted. For further questions or to make an appointment, give us a call. To find out more about our adult orthodontic options, call us now or contact us here.