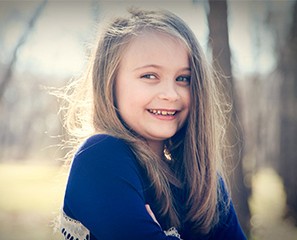 Start Your Child's Smile Right With Early Stage Correction
The early years of your child's life are vital to the development of his or her smile. A crooked smile most often begins in childhood, and can continue to have negative affects throughout the patient's adolescent years and adulthood. Now with modern dentistry technology, skill, and practical application, Allen orthodontist Dr. Kraus and his team can help your child's smile stay straight and healthy earlier than ever with orthodontics for juniors.
Our dentistry technology and training allows us to determine how your child's teeth are going to come in before they've begun to erupt. Dr. Kraus and his team can detect misalignment and other issues before the problem begins. We will then prescribe corrective therapy that can help your child's permanent teeth grow in straighter.
The Benefits of Early Stage Correction
By focusing on your child's teeth early, we can prevent orthodontic issues before they appear, saving you time and money.
Early stage correction can help your child develop straight teeth early, and help your child's smile stay straight as they get older. Children who's teeth come in straight or who develop straight teeth early are less likely to require braces in their adolescent years or during their adulthood. You can help your child achieve a beautiful straight smile right from the beginning.
Children with straight teeth have an easier time brushing and flossing their teeth, and are therefore less likely to get cavities.
Children who focus on the health of their teeth early develop good oral health habits that can aid them and prevent other problems as they get older.
To find out more about our early stage correction treatment, and the orthodontic care that we can provide junior patients, call us today. We would be happy to answer any questions you might have and to schedule an appointment. You can contact us here.