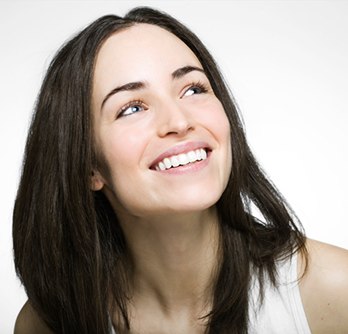 Get A Stunning Straight Smile Without Metal Braces Using Invisalign Clear Braces!
Now with Invisalign, you can get beautiful, straight teeth without metal braces. At Kraus Orthodontics, we are proud to offer Invisalign treatment to our adult and teen patients in Allen and the surrounding Texas areas.
How Invisalign Works
Invisalign braces utilize a series of plastic aligners to straighten your teeth. Each aligner is custom-made to fit over your teeth perfectly, using molds and 3D imaging software. These aligners gently press against your teeth, pushing them into a straighter position over time. About every two weeks, you'll replace your current aligner with a new aligner that will allow your teeth to progress further until they've reached the desired level of straightness. You will be able to see the difference in your teeth every time you switch aligners and can even chart your progress with pictures along the way.
The Benefits of Invisalign Treatment
Comfort | Invisalign uses clear plastic aligners that are fitted specifically to your teeth for optimal comfort and functionality.
Removable Braces | With removable braces you'll still be able to enjoy all the foods you love. Simply take out your braces before you eat or drink, and then replace them after you're finished. Removable braces also make teeth care easier. You'll be able to floss and brush your teeth normally each night.
Invisible Braces | Invisalign braces are almost virtually invisible against your teeth. Very few people will be able to tell that you're wearing aligners. You will never have to worry about drawing unnecessary attention to your teeth while you're speaking, or feel self-conscious about the way your smile looks.
Faster Treatment | Invisalign treatment is often faster than traditional braces treatment and requires less appointments and check ups, saving you time and expense.
If the thought of traditional braces has stopped you from achieving your smile goals in the past, talk to Allen orthodontist, Dr. Kraus, about Invisalign treatment. We look forward to hearing from you and helping you achieve a healthier, more beautiful smile. Give us a call today or contact us here.