Nancy
I began my orthodontic career as a patient in 1997. As a result of my beautiful new smile, I took a position with an orthodontic practice in Plano and was there for there 16 years. With 25+ years in Medical and Dental administration, I am well-qualified to answer all of your financial and insurance-related questions. I will be the first face you see upon entering our office! With my fun-loving personality, I'll welcome you with open arms!
With my experience and extremely caring nature, you will feel comfortable and confident in choosing our practice for your orthodontic care.
I live in Allen with my husband, Joe our dog, Rocky and we are blessed with 3 children and 5 grandchildren. In my leisure time, you will find me in my yard shooing the bunnies away from her plants. I also enjoy taking walks, reading or visiting my children and grandchildren in Virginia, North Carolina and Colorado. I am an active volunteer in my community; I have served on the neighborhood HOA board and am a current member of the Allen Garden Club
---
Jaren
I have been working at Kraus Orthodontics since June 2017, but my journey here actually started when I was a patient for my own braces. I feel it has been such a blessing to work here with such fantastic people and have loved every minute of it. It has been such a pleasure to be a part of Dr. Kraus' team in our mission to help patients "Smile On!"
Aside from working, I love to sing and play rugby. I have had the privilege of playing for the Allen Eagle Rugby Club for the past 2 years, and currently sing for Allen High School's Encore and Chorale. I am the 4th of 5 children and have lived in Allen for 11 years.
---
Jeanette
I have been an Orthodontic technician for almost 16 years and am still loving it every day! I feel so blessed to be able to help make a positive difference for so many patients. I have so much fun doing what we do here.
I have 3 awesome kiddos and a dob named Bo. We live here in Allen and love this little bubble we call home. We love all things sports: Go Allen Eagles, Go Cowboys!
For fun I love to shop, travel, watch sporting events, swimming, and enjoy doing home improvement/decorating projects.
---
Shawna
I live and love life in Little Elm, TX with my prince charming and our four daughters. Together, we make the biggest Seattle Seahawk football fans in Texas. Go Hawks! During off season, I keep busy by studying for a few college courses at TWU, watching any of the PBS Masterpiece series, and shopping.
I have a passion for event planning and entertaining family and friends – any reason to get people together and celebrate!
I joined the Kraus "Smile On" team in 2016, adding 20 years of stellar orthodontic experience. I love all of our patients here and treasure the relationships we have formed over the last few years.
---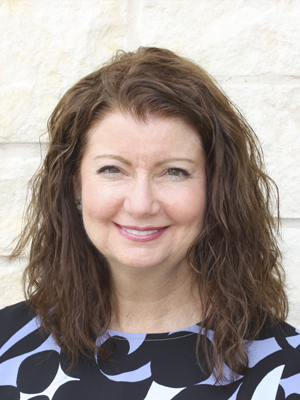 Deb
I joined the Kraus Orthodontics family in 2017 and come with ten years of orthodontic experience. As Treatment Coordinator, I assist Dr. Kraus in helping you clearly understand your orthodontic needs and treatment plan. I love spending one-on-one time with our patients and building relationships with them.
It is so great to work for such a phenomenal doctor who genuinely treats every patient like family, and with such a fantastic and fun team that all share the same vision and philosophy for our practice. We all work in harmony to create new and improved smiles for our patients.
I live in Allen with the love of my life, David, to whom I have been married for 32 years. We have been blessed with a wonderful daughter and son-in-law and spending time with them is such a light in our lives. In my off time, you may find David and me sitting on our front porch and enjoying the fabulous sights and sounds of nature. I enjoy walking, cooking and am a Collin County Master Gardener.